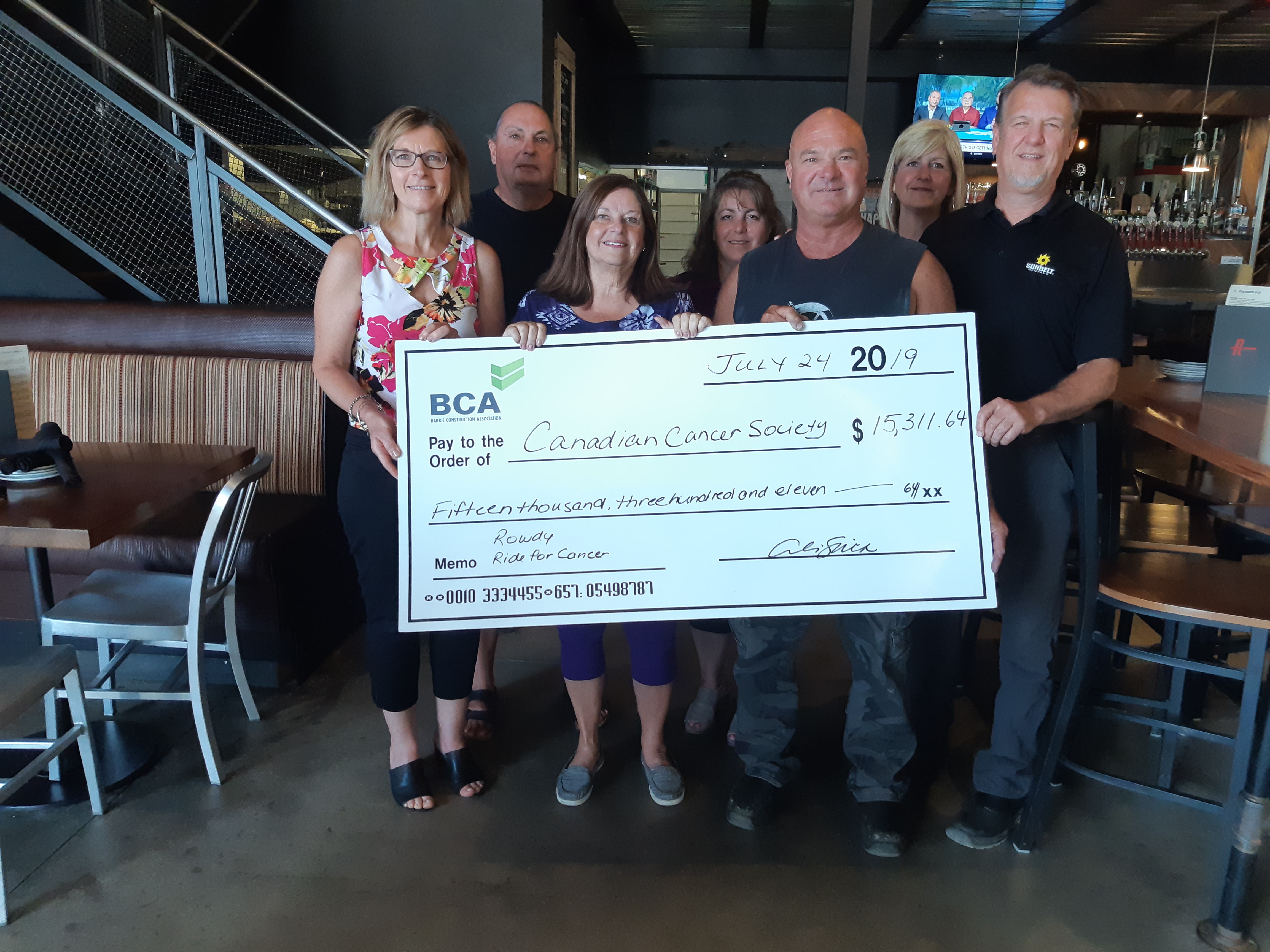 Despite the rainy weather, we had a record breaking year for donations at the Rider for Cancer!  A total of $15, 311.00 was raised for the local unit of the Canadian Cancer Society.
Thank you to committee members Scott Ward – Accu-Temp Systems, Dave Mayne – Dave'll Do It, Bill Fligg – Spyderwebs.ca, Paul Cormier – Sunbelt Rentals, Scott Everton – Sunbelt Rentals, Mike Kubica – The Sarjeant Co and John Cuppage.
And thank you to all of the sponsors and riders for your contributions to the Rowdy Ride for Cancer, we couldn't have done it without you!
Visit our Photo Gallery page to view all of the day's photos.
2019 Sponsors
Barrie Regional Glass
Calow Benefit Partners
Chalmers Construction
Duivenvoorden Haulage Ltd.
Egress Systems
Eisses Brothers Excavating
Georgian Commercial Fleet Centre
Hardship Acres Landscaping
Iconix Waterworks
John Eek & Son Ltd.
MAK Mechanical
Midhurst Roofing
North Rock Group
North Steel
OFS Fire Prevention
Patene Building Supplies
Plumbtech Plumbing
Positano Paving
Rutherford Contracting
Sarjeant Hub International
SDS – Safety Design Strategies
Vipond Inc.