ONLINE EDUCATION
Learn about our flexible online courses.
Build Force Canada
The BCA has partnered with Build Force Canada to offer a range of courses aimed at supervisors, estimators, project managers and more. Online education gives you the flexibility to learn at your own pace from anywhere, anytime!
Each course requires the purchase of a PIN number. Upon receipt of payment, the BCA will email you the PIN number during regular office hours – Monday to Friday, from 8 a.m. to 5 p.m. With the exception of Pipeline Construction Safety Training, all of the courses offered are Gold Seal Accredited.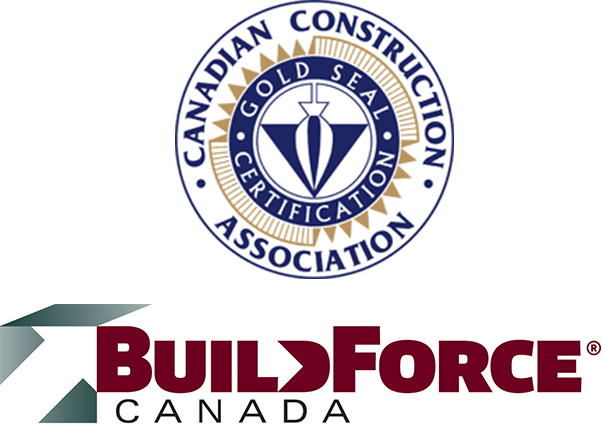 Canadian Construction Contract Essentials
For contractors and anyone involved in procurement and contracting within
a construction company.
Gain a basic and practical understanding of Canadian construction contract and
subcontract essentials.
Communication, Negotiation, Conflict Resolution
The information presented in this course will help you to improve your communication skills both written and oral, your negotiating skills and conflict resolution abilities alongside co-workers and on the job site every day.
Construction Industry Ethics
Ethical behaviour is paramount in the construction industry. By maintaining high ethical standards, and being consistent in our practices, we thrive both personally and professionally. The Construction Industry Ethics course can help your employees navigate the ethical grey areas they face every day.
This course is intended to provide members of the construction industry with an understanding of construction law.
Construction Project Management
The information presented in this course will help you to understand what you can do to successfully administer projects and will provide you with the necessary tools to help manage a project.
First Level Supervisor Training Program
This course offers the critical basic skills and concepts needed to supervise a crew in the residential institutional, commercial, industrial and civil construction sectors.
Introduction to Construction Estimating
Accurate and precise estimating is critical to the financial viability of a construction firm. This course provides an introduction to the field of construction estimating and covers all aspects of the production of an accurate estimate.
Introduction to Mentorship
For mentors and mentees.
Develop effective mentoring relationships with a focus on communications skills
that you can apply immediately on the job with measurable results.
View Full Course Description
Introduction to Understanding Systemic Racism
For leaders and managers.
Use the best practices of inclusive organizations around the world to address issues of systemic racism.
View Full Course Description
National Construction Safety Awareness
For everyone who works in construction.
Understand what you can do to keep yourself, your co-workers, and the
environment you work in safe every day.
View Full Course Description
Pipeline Construction Safety Training (PCST)
This course has been designed and developed by the construction industry to address health and safety issues specific to pipeline construction in the oil and gas industry.
Working in a Respectful and Inclusive Workplace
This course is intended to equip you to be successful and participate in creating a respectful and inclusive workplace.