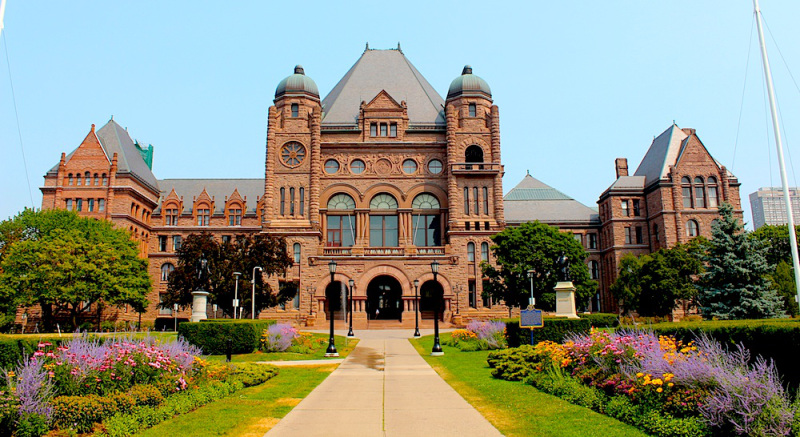 NEWS RELEASE
Ontario Supporting Skills And Safety Training for Electrical Workers
Investment will support safe and effective training for workers and apprentices
May 20, 2021
Ministry of Labour, Training and Skills Development
OAKVILLE — The Ontario government is investing $5.3 million to support new and enhanced state-of-the-art training to upskill 500 electrical workers, giving them a competitive edge and boosting homegrown talent. This initiative, offered in partnership with electrical contractor Spark Power, will provide free training for those individuals and upgrade their existing online, on-the-job and in-classroom education programming. Spark Power will also create scholarships to encourage youth to pursue rewarding careers in electrical professions.
Details were provided today by Monte McNaughton, Minister of Labour, Training and Skills Development, along with Stephen Crawford, MPP for Oakville.
"Young people need to know that a career in the electrical trades is in-demand, exciting and within reach," said Minister McNaughton. "We're helping them get there by investing in great ideas like this one, which will help new and experienced electrical professionals sharpen their skills with state-of-the-art training. This is just one more way we're keeping our economy strong."
Spark Power's free training is expected to start in August 2021, and will include electrical maintenance, power generation systems and health and safety regulations for their workers and potential new employees. The new program will use a variety of modern learning techniques that make the training safer and more effective, including virtual reality and augmented reality, webinars, online training, hands-on training and job shadowing.
"We are thrilled to receive grant funding from the Skills Development Fund," said Richard Jackson, President & CEO of Spark Power. "With this support, Spark Power is enhancing its training initiatives by focusing on the company's electricians, technicians, and apprentices. This year-long program will enable us to continue implementing and expanding innovative educational technologies, cross-team training, and outreach to local high schools and post-secondary institutions to recruit new talent within the power sector."
In addition to creating scholarships, Spark Power will provide paid placements for co-op students and apprentices to help them start their careers. "Spark Power is a respected energy and electrical company with a strong commitment to the Oakville community," said Effie Triantafilopoulos, MPP for Oakville North–Burlington. "I'm pleased the Ontario government is supporting Spark Power with a $5.3 million investment in employee training. It's companies like Spark Power that will help lead Ontario back to economic success and prosperity and our government is helping them in every way we can."
This project aligns with Ontario's Skilled Trades Strategy, an initiative that helps support economic recovery by breaking the stigma of the skilled trades, simplifying the apprenticeship system, and encouraging more employer involvement.
"The Ontario government continues to generate innovative solutions to get our province back to work and ensure businesses have access to the qualified people they need to recover from the pandemic," said Stephen Crawford, MPP for Oakville and Parliamentary Assistant to the Minister of Infrastructure. "The Skills Development Fund investment of $5.3 million to Spark Power Corp provides an opportunity to deliver advanced training and employee development. Spark Power will continue to be a local leader and job creator."
Funding for the project comes from Ontario's $115 million Skills Development Fund. More than 500 applications were received in the first month for this new fund, and a second application round is being planned for later in 2021.
Quick Facts

The need to replace retiring workers is greater for skilled trades workers than for other occupations. In 2016, nearly 1 in 3 journeypersons were aged 55 years or older.
As part of the 2021 Budget, Ontario continues to support workers hardest hit by the COVID-19 pandemic by investing an additional $614.3 million during 2020–21 and 2021–22 to provide targeted employment and training supports.
On May 6, 2021, the government introduced the Building Opportunities in the Skilled Trades Act to make the province's skilled trades and apprenticeship system more efficient, accessible and easier to navigate. If passed, this legislation will help tradespeople get their certification from one reliable, streamlined destination through a new Crown agency, Skilled Trades Ontario, that would replace the Ontario College of Trades.

Additional Resources

Media Contacts

Ryan Whealy
Minister's Office
Ryan.Whealy@ontario.ca

Kalem McSween
Communications Branch
mltsdmedialine@ontario.ca
416-326-7405