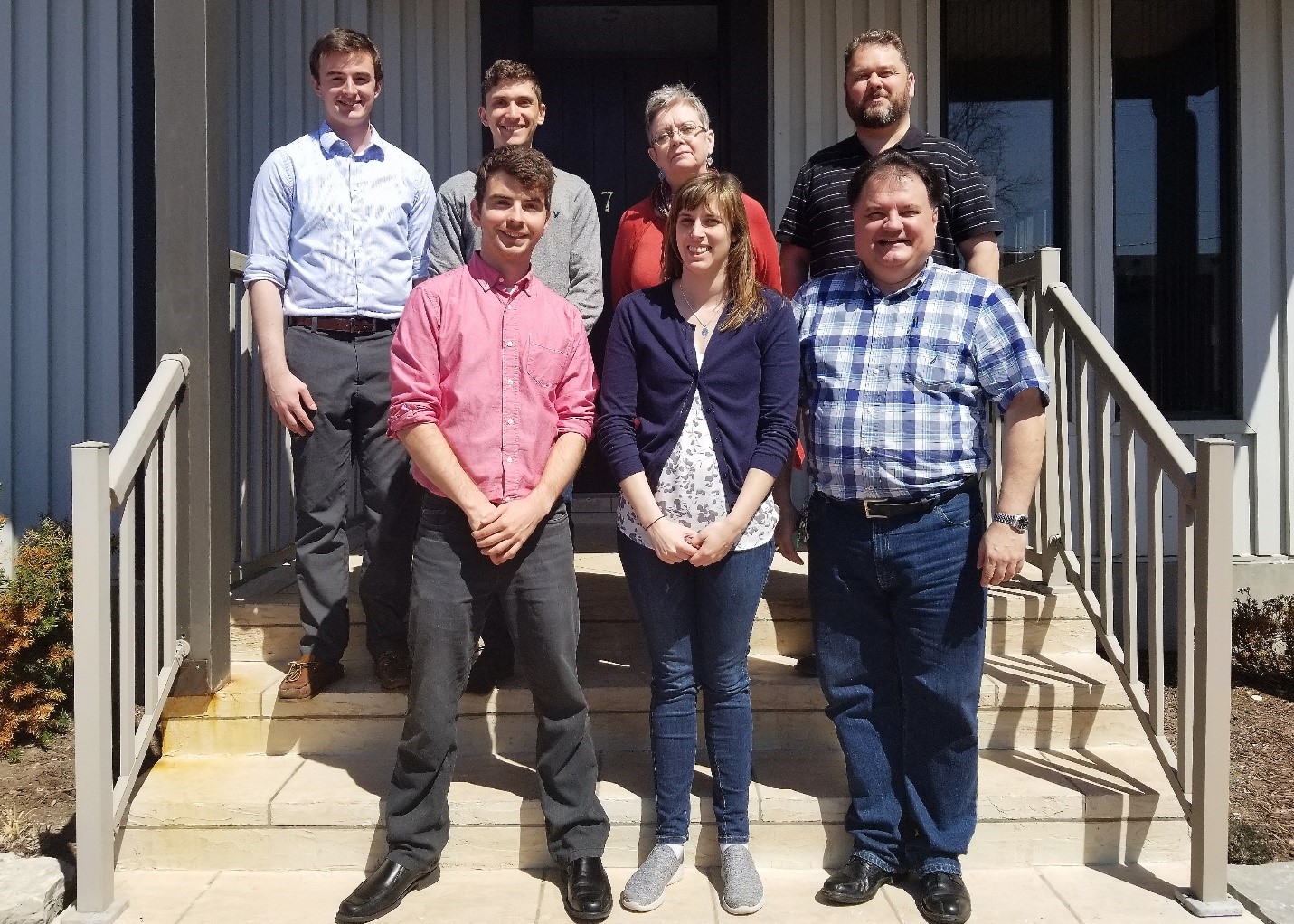 Crozier & Associates expands in Simcoe County with new Bradford office
BRADFORD, ON, May 9, 2018
Crozier & Associates Consulting Engineers announced today the official opening of a new office in Bradford, Ontario. A team of engineers and technicians moved in on Monday, May 7th to the offices at 57 John St West. The new location is Crozier's fourth office in Ontario and will provide land development engineering services including civil, water resources, transportation, structural, mechanical, and electrical engineering, complemented by building science services.
Over the last few weeks, the Crozier team has been out and about in Bradford, introducing themselves to the community at the Bradford Home & Lifestyle Show and the Mayor's Annual Business Breakfast, both hosted by the Bradford Board of Trade and the Town of Bradford West Gwillimbury.
"We are excited to be expanding our reach in Simcoe County by setting down roots in Bradford West Gwillimbury. The region has an intelligent and engaged business community, and we look forward to getting to know and work with more people in the area." said Chris Crozier, P.Eng., president and founder of Crozier & Associates.
Leading the Bradford office will be Jim Koutroubis, P.Eng., a Senior Project Manager for Crozier's civil engineering team, who has 30 years of experience working in Simcoe County. Jim has been overseeing the civil engineering for the Strathallen commercial development at Hwy 400 & 88 since 2015. He will be supported by a team of engineers, designers, and technicians relocating from Crozier's Collingwood and Milton offices.
An official opening event has yet to be announced but is expected to happen later this summer.
About Crozier & Associates Consulting Engineers
Crozier & Associates Consulting Engineers is an engineering design firm specializing in private sector land development, including civil, water resources, transportation, structural, mechanical, and electrical engineering and building sciences. Headquartered in Collingwood, Crozier has offices in Milton, Toronto, and Bradford. The team works with private sector clients across Ontario on residential, commercial, industrial and recreational projects.
About Bradford West Gwillimbury
Bradford West Gwillimbury is one of Ontario's fastest growing communities, second only to Milton, according to the 2016 census. The Ontario Growth Plan projects that the population will grow from 35,325 residents to 50,500 by 2031.
Media Contact
Shannon Harvey, Marketing Manager
sharvey@cfcrozier.ca
705.446.3510