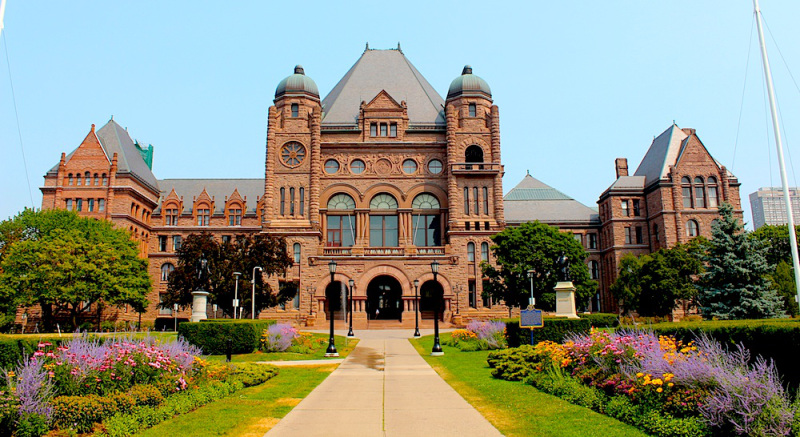 Ontario Creating More Rental Housing in Barrie
Province Stimulating Rental Construction and Creating Vibrant Communities
NEWS April 27, 2018
Ontario is investing in Barrie's rental housing market to encourage the creation of more affordable rental housing.
Ann Hoggarth, Member of Parliament for Barrie, was in Barrie today to announce funding for municipalities to provide development charge rebates to developers who want to build high-rise, mid-rise and townhouse rental housing. The City of Barrie will receive $1,512,772 to encourage the construction of complete communities that are accessible, livable, walkable, and close to transit and other services.
Providing more affordable and rental housing is part of Ontario's plan to support care, create opportunity and make life more affordable during this period of rapid economic change. The plan includes free prescription drugs for everyone under 25, and 65 or over, through the biggest expansion of medicare in a generation, free tuition for hundreds of thousands of students, a higher minimum wage and better working conditions, and free preschool child care from 2 ½ to kindergarten.
QUOTES
"It is important that people in Ontario have an affordable place to call home, regardless of their housing needs or the community they live in. More rental housing means more options when looking for a home, all while creating vibrant communities."
— Peter Milczyn, Minister of Housing and Minister responsible for Poverty Reduction
"As Barrie now has some of the highest rent prices in the country, it is vital that we continue to work with developers in order to ensure an adequate supply affordable housing that is suitable for all types of families and needs. I am glad that our government has partnered with the City of Barrie to address these challenges."
— Ann Hoggarth, MPP for Barrie
"DC rebates are a great way to provide incentives for the construction of badly needed affordable housing, but DC's are also how the capital costs of growth are funded by municipalities. By funding this, more housing can be built, while still ensuring growth pays for growth."
— Jeff Lehman, Mayor of Barrie
QUICK FACTS
 The funding is part of a five-year program to rebate up to $125 million in development charges.
 Some municipalities collect development charges to help pay for infrastructure – like transit, water mains and roads – to meet the increased demand created by new development.
 Research suggests that, of all the housing built over the last two decades, only six per cent was market rental housing.
 The Fair Housing Plan is a comprehensive package of 16 measures to help more people find an affordable place to call home, while bringing stability to the real estate market and protecting the investment of homeowners.
LEARN MORE
Ontario's Fair Housing Plan
Rental Fairness Act, 2017
Encouraging development with inclusionary zoning