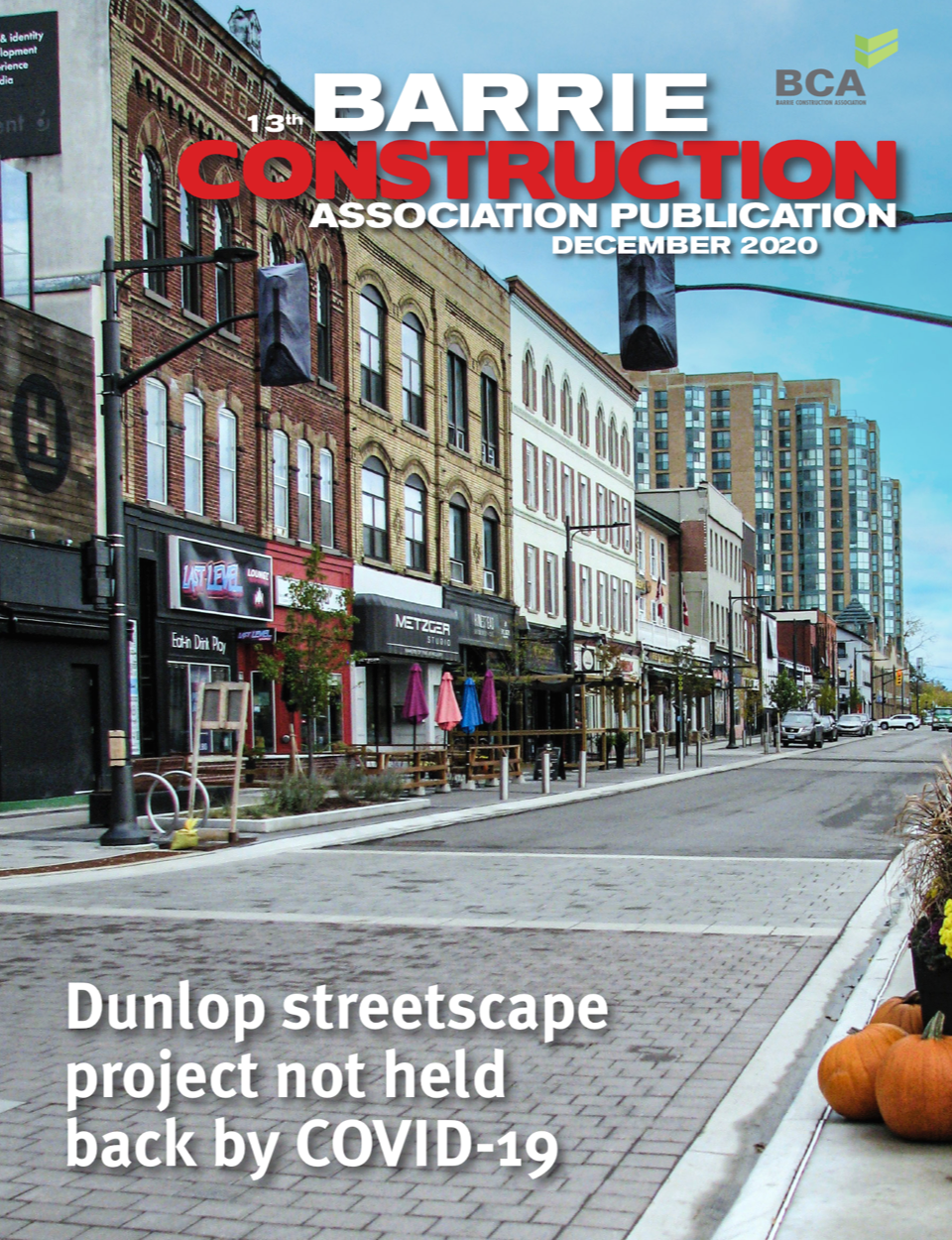 The BCA is proud to present the 15th Annual Barrie Construction Association Magazine to be published September 2022. The annual magazine continues to showcase our projects across Barrie and Simcoe County to spread the great work the association and members are doing! Join us in celebrating the 14th Annual Magazine.
The magazine reaches the industry 365 days a year with the printed edition, digital online edition and website dedicated to the publication. New for 2022 the magazine will be Included in the Ontario Construction News daily digital newspaper reaching over 20,000 readers a week.
The BCA has partnered with the Construction News & Report Group to produce and to distribute this official BCA publication to over 5,000 businesses across Ontario as well regionally in the GTA, Hamilton-Halton, Niagara, and Simcoe County. The readers are contractors, architects, engineers, building owners, government officials and developers.
The special online edition of our publication will reach tens of thousands of more readers through weekly e-newsletters and websites.
As a valued member of the association, I am inviting you to participate in this 15th Annual publication by either providing photos, guest editorials and or as an advertiser. Your advertising will be integrated into our magazine and will increase valuable space for editorial coverage. This image-enhancing publicity, seen by many potential clients, creates an excellent marketing opportunity for us all. Your advertising in this magazine will reflect your important contribution to our association.
Email Chase, of The Construction News & Report Group, chase@barrieconstructionnews.com for full details.